Together making Cork the
best place for business
| | | |
| --- | --- | --- |
| Empowering you | Growing your Business | Transforming Cork |
Supporting You

Dear Chamber Member,

I hope that you and your colleagues are keeping well. This week has been marked by a number of positive pieces of news for Cork, which are hugely welcome as we emerge through the final stages of easing of restrictions.

Today, we welcome news of expansion by two of our members. Boston Scientific announced a €30m expansion of their Cork facility, creating 70 new jobs, as they enhance their capabilities of manufacturing minimally-invasive medical technologies that treat patients suffering from cancer and peripheral arterial diseases around the world. This investment further bolsters..

Read more ›
| | |
| --- | --- |
| Transforming Cork | |
Economic Trends Member Survey Launched

Quarter 3 2021

Cork Chamber's Quarterly Economic Trends survey is now open to member responses which are valuable to measure business sentiment, responses to the changing business environment and to informing Chamber policy priorities and strategy into the future.

As we emerge from the pandemic, connectivity to the Cork region remains critical and your sentiment towards air and rail travel for you and your business is also measured.

Take the survey below or copy this link to your browser: https://www.surveymonkey.com/r/FF9MFQR. Our Economic Trends are sponsored by permanent tsb.

Take the survey here
BOOK NOW: Cork Digital Marketing Awards 2021
Fri 1st Oct | 12pm | Online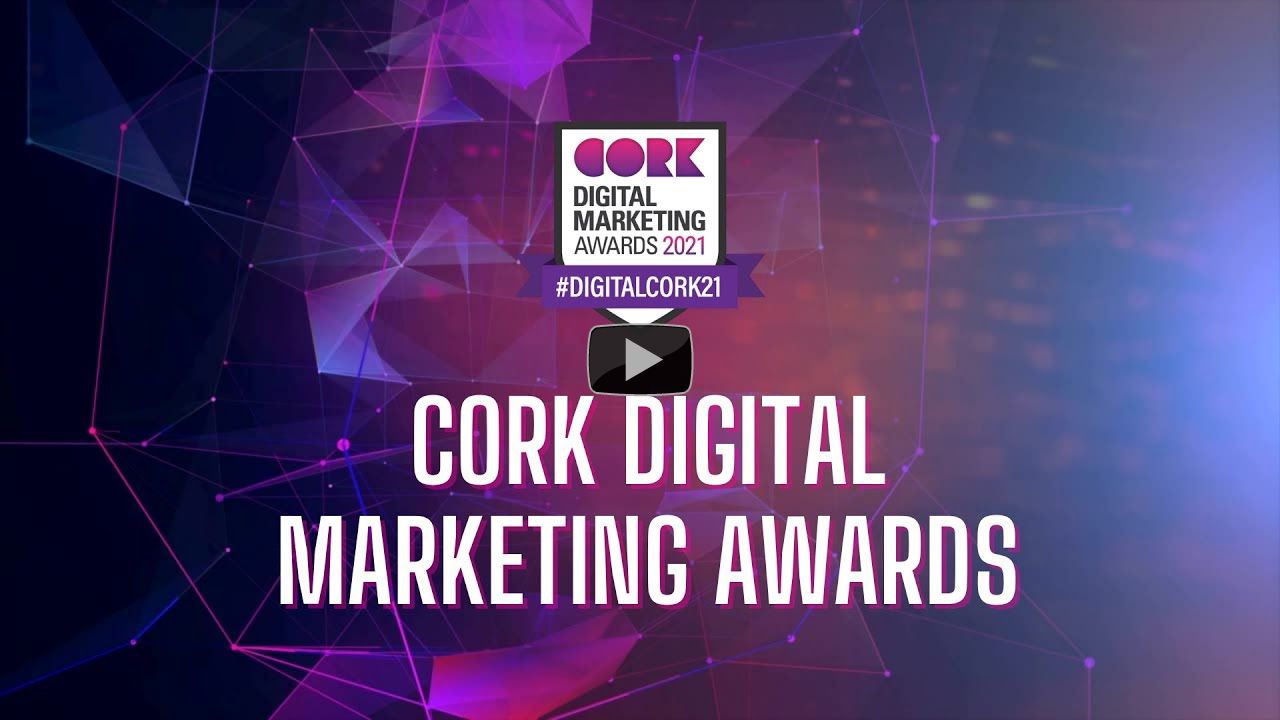 Congratulations to all of this year's Finalists! View the full list HERE!
Join host Sinead Kennedy this Friday to mark the very best in digital marketing in Cork as she announces the winners of each category along with the Overall Digital Marketing Legend 2021!
Media Partner:
Book your place HERE
| | |
| --- | --- |
| Empowering You | |
Enabling the Future Workplace

Tues 5th Oct | 1pm | Online

Join us for a lunchtime session in association with Vodafone Ireland and hear from RTE's Room to Improve Dermot Bannon, Vodafone CEO Anne O'Leary and Chamber President Paula Cogan around the future of work in the post-Covid world and with flexible working becoming a permanent reality, how being connected in the right way is more important than ever!

Register FREE here
How the Pandemic is Shaping the Future of Work

Thurs 7th Oct | 11am | Online

Join Patrick Gallen, Partner, People and Change Consulting at Grant Thornton for this informative session on the future of work!

This session will look at how remote working is here to stay with most organisations transitioning to some form of hybrid model along with the implications for leaders when organising and managing their team and how organisations need to prepare for this going forward.

Register FREE Here
Against All Odds – Staying Ahead in a Post Pandemic World

Thurs 14th Oct | 9.30am | Online

We are delighted to partner with the National Recruitment Federation for 'Against All Odds – Staying Ahead in a Post Pandemic World'.

The event will be chaired by Bryan Hyland, Regional Chair and Donal O'Donoghue, President, National Recruitment Federation with an overview of Cork Business by Paula Cogan, Cork Chamber President. Speakers will include Bettina Schaller, President, World Employment Confederation, Greg Savage, Author of 'The Savage Truth',and Jimmy Sheehan, Managing Director, Contracting PLUS.

Register FREE Here
Influencing & Negotiating Skills


Member Price €145

Wed 6 Oct | 9.30am-4pm

This programme is designed to equip you with the knowledge and skills necessary to understand your influencing and negotiating style and to use it to your best advantage. The importance of focused communication and adopting an assertive approach to managing conflict is also highlighted.

More Details & Booking

Hybrid Working Model – Free Webinar


Member Price Free

Fri 1 Oct | 9.30am-11pm

This 90 minute webinar will look at the current trends around remote working and "return to office", how this hybrid model can result in improved productivity, lower costs, refreshed managerial roles and a strengthened cultural fabric as a positive future outcome.

More Details & Booking
MS Excel Advanced

Member Price €150

Thurs 21 Oct | 9.30am-11am | 5 mornings

This course is designed to follow-on from MS Excel Intermediate. Having already familiarised yourself with the most efficient way of performing everyday tasks and now that you have mastered the more commonly used Intermediate topics, it is now time to build on that knowledge. A large proportion of the course is dedicated to managing and manipulating lists of information from working with tables & slicers up to creating and working with Pivot Tables.

Find out more
| | |
| --- | --- |
| Growing your Business | |
Discover Your Supply Chain

Northern Ireland Chamber Digital 'Meet the Buyer' Event

Thurs 4 Nov | 9.30am-2pm

Would you like the opportunity to save time and money by meeting suppliers matched to your procurement needs all within one morning? This Meet the Buyer event offers you the opportunity to meet suppliers selected by you, based on your current procurement needs. All you have to do is be available online on Thursday 4 November 2021 to meet with the chosen suppliers for a morning of scheduled appointments. This Meet the Buyer event is designed to provide buyers with a simple and straight forward approach to meeting qualifying local suppliers.

For more information, or to become a buyer, please email Phil Murray <HERE>.
| | |
| --- | --- |
| Members Area | |
Keep Discovering Cork

We continue to support our members in the hospitality, tourism, leisure and retail sectors by enjoying staycations, relishing new gastro experiences, soaking up the atmosphere in the city, exploring the great outdoors and supporting local.

Check out the official tourism website for Cork - www.purecork.ie

Here are some members' news, offers and events in this sector:
TD O'Neill & Co

A commercially focused and long established accountancy firm.

In addition to the standard accountancy and audit services, we specialise in a number of key areas: advising on strategic and business planning, raising, restructuring and rescheduling of business debt, business reviews and valuations. We provide regular business reporting.

Call to us at 5 Lapps Quay or call us on 021-4276605.

Visit us here
Published by Cork Chamber
© 2021 All rights reserved.