Together making Cork the
best place for business
| | | |
| --- | --- | --- |
| Empowering you | Growing your Business | Transforming Cork |
Cork Together

Dear Chamber Member,
I hope you, your families and colleagues are keeping safe and well.
This St. Patrick's Day international travel is grounded, yet our connection to our diaspora, international colleagues, friends and family is a deep as ever. There is a palpable yearning for social connection and the international dimension is no less strong. International connectivity remains to the fore on our agenda as it is critical to retaining, attracting and developing investment and talent in the region. Today IDA clients employ a hearty 43,000 people in our region creating a bedrock of economic stability that endures through the pandemic. The continued promotion of Cork as a uniquely compelling and competitive destination for business and talent, will be essential to a new more resilient economy. It is imperative that Government deliver on quality of life oriented capital investment, housing and necessary business supports to successfully distinguish Cork as we step beyond this pandemic.
The quarterly Cork Chamber Economic Trends continue to prove highly valuable in measuring business sentiment, responses to the changing business operating environment and in achieving critical pandemic supports for business. This is still the case, and I strongly encourage your participation, as these responses help shape our agenda. Click here or copy this link to your browser: https://www.surveymonkey.com/r/8ZHN7GC. This survey is anonymous and takes less than 7 minutes to complete.
We encourage businesses to remain connected through our many events and to share the variety of webinars, networking sessions or training opportunities with colleagues who may wish to virtually step outside their office. Linked HERE
You can contact me directly on 087-9471858 or by e-mail HERE, and I wish you all a safe and happy St. Patrick's Day.
Warm regards,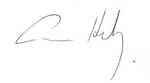 Conor Healy
CEO

Published by Cork Chamber
© 2021 All rights reserved.