Together making Cork the
best place for business
| | | |
| --- | --- | --- |
| Empowering you | Growing your Business | Transforming Cork |
Building Economic Resilience

Dear Chamber Member,
I hope you, your families, friends and colleagues are all well.
While Covid-19 is undoubtedly continuing to have a major impact on our communities and economy, the huge collective efforts by all have resulted in the acceleration of the Roadmap for Reopening. For many who now face the task of reopening their business, there remain many challenges ahead. The HSA have published a range of resources that will be of interest to many <view here> in addition to sector specific protocols.
The Restart Grant is designed for SMEs and is worth between €2,000 and €10,000. Applications close on June 30th and I urge any organisation under 50 people to view this guide to eligibility <view here>.
We continue to advocate on behalf of our members for further COVID-19 business supports which are functional and accessible, along with sector specific initiatives.
This weekend we will know if the Programme for Government has been approved. The importance of sustainable transport, infrastructure, urban living, placemaking and competitiveness has heightened as they will be the pillars on which a more resilient city region will stand.

I would like to wish those of you returning to business every success and remind you that all members can share your news on our Members Information Centre. <click here>. I welcome your thoughts on what challenges are facing your business so that we can build economic resilience for Cork, email me <HERE> or 087 9471858 or make contact with any of the team at Cork Chamber.
Take Care,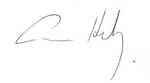 Conor


Published by Cork Chamber
© 2020 All rights reserved.