Cork Chamber Dublin Dinner 2022
Tues 22nd Nov | 7pm-11pm | Clayton Hotel Burlington Road, Dublin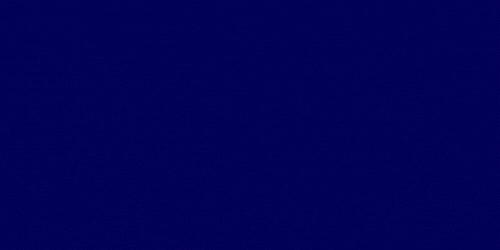 Join over 600 business leaders, key political decision makers and stakeholders as we gather to celebrate the relationship between Ireland's two largest city regions, Dublin and Cork. This year's guest of honour and keynote speech will be delivered by Minister for Public Expenditure and Reform, Mr. Michael McGrath T.D.
Also on the night, we will honour Cathy Kearney, Apple VP of Operations for Europe, Middle East, India & Africa with our Outstanding Contribution to Business Award for 2022.
This event offers an exclusive opportunity for members and guests to network with Ireland's most influential leaders and policy makers.
More Details & Booking
Networking at Noon at Iconic Offices


Tues 8th Nov | 12pm-1.30pm | Iconic Offices

Our next Networking at Noon will take place at the newly opened Iconic Offices at Navigation Square. Make valuable connections in this elegant space overlooking the city and the River Lee.

This is the ideal opportunity to break away from your desk to visit Iconic's impressive office space in the City while networking with fellow Cork Chamber members. Catch-up with those you already know, meet new faces and create long-lasting connections.

Register FREE Here

Keeping Diversity, Inclusion and Equity on Track in a Hybrid Workplace


Fri 11th Nov | 11am-12.15pm | Online

This session will enable a robust discussion with expert speakers sharing strategies and examples focused on setting up for success as well as issues to be confronted with hybrid working such as proximity bias, advancement opportunities and promotion, employee engagement and retention in processes and the benefits of remote and hybrid working to some demographics.

Speakers will include Geraldine Carr, Matheson Partner, Employment, Pensions and Benefits Group, Joanne Mangan, Employers Lead, Grow Remote and Terri Maloney, Non-Executive Director/Independent Consultant, Employee Success.

Register FREE Here
Business Breakfast with Eoin McGettigan, Chief Executive Officer, Port of Cork


Wed 16th Nov | 7.30am-9am | Cork International Hotel

Join us for our next Business Breakfast with Eoin McGettigan, Chief Executive Officer, Port of Cork. Eoin has been a leading business figure in Ireland over the last three decades with experience as a Senior Executive in Retail, Wholesale and Property businesses.

Since joining the Port of Cork Company, Eoin has overseen the development of several large scale projects including the launch of the new €89 million Cork Container Terminal and is leading the next phase of growth for the Port as it develops as a key global port of the future.

More Details & Booking

HR Barometer Report – Unrivalled Source of Analysis & Insights


Thurs 24th Nov | 10am-11.15am | Online

The HR Barometer Report briefing is a must-attend event for HR Practitioners who are seeking to inform and empower their HR decision-making ahead of the new year.

The HR Barometer Report is the most comprehensive research report analysing the impacts, challenges and opportunities within the HR and Employment Law landscape in Ireland. It is an invaluable source of information, analysis and insights on the key issues and challenges facing HR Practitioners. Key senior consultants from Adare Human Resource Management will share the findings of the latest HR Barometer Survey and what these means for HR Practitioners.

Register FREE Here

Christmas Lunch 2022

Fri 2nd Dec | 12.30pm-3.30pm | Vienna Woods Hotel

This event has always been a social highlight of the festive season attracting over 300 attendees annually and we are delighted to be back in-person and joined by the hilarious Reggie from the Blackrock Road!

With plenty of festive food and drink, music, raffle prizes and much more, it is the perfect seasonal event for entertaining clients and colleagues.

More Details & Booking

TRAINING & DEVELOPMENT
Certificate in Training Delivery & Evaluation – QQI Level 6

Member Price €650

Wed 9 Nov | 9.30am-4pm | 5 sessions | Online

The purpose of this Certificate in Training Delivery & Evaluation Programme (new Train the Trainer) is to provide you with the tools and techniques to effectively deliver, assess and evaluate your training programmes. You will gain practical experience and recognised certification as a trainer.

More details & booking
MS Excel Advanced

Member Price €150

Wed 9 Nov | 11:30am-1:00pm | 5 sessions | Online

This course is designed to follow-on from MS Excel Intermediate. Having already familiarised yourself with the most efficient way of performing everyday tasks and now that you have mastered the more commonly used Intermediate topics, it is now time to build on that knowledge. A large proportion of the course is dedicated to managing and manipulating lists of information from working with tables & slicers up to creating and working with Pivot Tables.

More details & booking
Practical Productivity using MS Outlook

Member Price €90

Tues 15 Nov | 2:30pm-4:00pm | 3 sessions | Online

This Practical Productivity training course will provide you with a totally practical and workable solution to managing your workload and time more effectively. Do not let e-mail control your day - instead, you can take control through the customisation of MS Outlook and by using various features & tools within Outlook.

More details & booking
Temporary Business Energy Support Scheme - Guidelines

Revenue has published the guidelines for the Temporary Business Energy Support Scheme (TBESS), which will assist businesses with their energy costs over the coming months. These guidelines will be reviewed and updated over time as the scheme becomes operational. The TBESS is set to open for claims by the end of November.

Find out more
Circular Economy Innovation Grant Scheme 2022

Now open until 16th Dec

A call for applicants for the 2022 funding round of the Circular Economy Innovation Grant Scheme was recently announced. Up to €100,000 is available for projects by social enterprises, voluntary and community organisations, and businesses with less than 50 employees. Applicants should focus on central priority themes, including plastics, construction and demolition waste, food waste, and resources and raw materials.

Find out more
New - Chamber Podcast

On Point, Unscripted.

The new Cork Chamber podcast series that goes beyond commerce. Hear inspiring stories from the people behind some of our well known brands and services. Listen in as we go off script and talk with high profile business people and politicians.

In this first episode hear from electrician and business owner Ken O'Connell and President of MTU, Maggie Cusack about the untapped potential of apprenticeships.

Listen in here
International Arbitration Seminar

Arbitration Ireland in collaboration with the Law Society Skillnet and ICC Ireland will host a fascinating seminar, commencing 8th November, describing the full lifecycle of an arbitration case and share practical insights that will aid participants' practice of international arbitration. This seminar is suitable for newcomers and more experienced practitioners.

Find Out More
Cork Chamber Gift Card

Operated by One4all

The perfect way to reward your team and shop local this Christmas.

Gift your staff with up to €1,000 annually completely tax-free.

Accepted in over 400 stores across Cork.

Buy here
Published by Cork Chamber
© 2022 All rights reserved.