Together making Cork the
best place for business
| | | |
| --- | --- | --- |
| Empowering you | Growing your Business | Transforming Cork |
Positive Steps

Dear Chamber Member,
I hope you, your families and colleagues are keeping safe and well.
This week we published our Economic Trends results for Q4 2020 in association with Ulster Bank. Despite how incredibly tough it has been for business in the region, with 43% of respondents reporting a decrease in turnover, it's very encouraging to see 83% of businesses reporting confidence, up from 68% in the previous quarter. The full results of our Economic Trends can be browsed online <here>.
In other positive news for the region, the National Transport Authority have allocated a total of €45.39m for 80 sustainable transport projects across Cork city and county. Quality of life will continue to be a defining feature of the competitiveness of our region and this investment will deepen and enhance that characteristic of Cork. It is essential that a comprehensive approach is taken to the rollout of sustainable mobility in our region and that cycle and pedestrian mobility is pursued at every available opportunity.
Government, the Local Authorities and NTA must be commended for driving this agenda with pace and with projects of such scale and importance, a local NTA office would allow for continued front loading through design and planning as we continue to overhaul our built environment to match the contemporary diversity of needs and expectations of our communities.
We continue to monitor the rates waiver and the announcement of the COVID Business Aid Scheme is welcome but urgently requires further clarity. The next number of weeks and months are crucial for so many businesses and every effort must be made to support them and keep people employed. We encourage businesses to remain vigilant and continue to work from home where possible. As ever, please be in touch with your observations on current supports which inform our advocacy. You can contact me directly on 087-9471858 or by e-mail HERE.
A reminder that applications for the Cork Company of the Year Awards 2021 close at 1pm on Monday February 22nd. Applications and nominations can be made online <HERE>.
I hope to welcome you to one of our upcoming events soon, and in the meantime stay safe.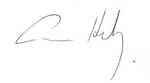 Conor Healy
CEO


Published by Cork Chamber
© 2021 All rights reserved.