Together making Cork the
best place for business
| | | |
| --- | --- | --- |
| Empowering you | Growing your Business | Transforming Cork |
Resilience & Recovery

Dear Chamber Member,
I hope you, your families, friends and colleagues are all well.
Yesterday, Government launched the 'Resilience and Recovery 2020-2021: Plan for Living with COVID-19'. This Plan is a helpful step that will hopefully influence continued conscientious behaviour throughout our community, with clear indicators of how we fare that are easily communicated and understood.

However, for aviation and tourism, which are so deeply intertwined, it is essential that Government commits urgently to the necessary airport testing systems and to an effective robust Green/Red route system until such time as the EU travel protocol is agreed.
In the weeks ahead of Budget 2021, attention must also move towards refining and simplifying business supports such as the Employment Wage Subsidy Scheme to ensure that it is functional and accessible for the businesses needing it most. We call on Government to progress, without delay, the infrastructure projects critical to the economic growth of the region, and which will provide counter cyclical support for our construction sector.
While the economic impact of COVID-19 continues to be immediately pressing for business, we must prepare in parallel for the UK's departure from the EU. Taken together these adverse events will cause significant economic impact. We urge businesses to review the Brexit Action Plan, avail of appropriate Government supports and take the time now to be Brexit ready.
We continue to represent the interests of our members in Cork and advocate locally and nationally for the supports, policies and infrastructure needed to make Cork the best place for business. I welcome your feedback and input so that, together, we can build economic resilience for Cork, email me <HERE> or 087 9471858 or make contact with any of the team at Cork Chamber.
Take Care,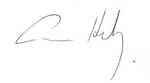 Conor Healy
CEO

Published by Cork Chamber
© 2020 All rights reserved.