Together making Cork the
best place for business
| | | |
| --- | --- | --- |
| Empowering you | Growing your Business | Transforming Cork |
Looking to the Future

Dear Chamber Member,
This week, as the depth of the current status of the pandemic sinks in with wider economic and societal impacts I wish to commend everyone who is doing what it takes to keep our economy moving and also to remind all of the importance of adhering to the current guidelines, in particular the requirement to work from home. From the juggling of family life to the working out of pandemic supports, or testing of new business models and supply chains, there is nothing that can be considered 'business as usual'.
However, regardless of the pandemic or newfound trading arrangements, business will remain in a state of 'revolution' for some time to come but will also look to the future with an eye to continued innovation and competitive advantage.
The need to move to a circular economic model that reduces environmental impact, which will help future generations to make a decent living in Cork is acute and urgent. Our Enterprise Europe Network 'Circular Economy Training for SMEs', is launched today and provides those that participate with a depth of expertise in applying circular economy principles that will position them to make the decisions to ensure a bright and resilient future. Let's keep our eyes on what makes us competitive, what gives us an edge, that will accelerate and enrich our recovery, as we put these challenging days behind us.
On January 27th we will welcome Minister for Foreign Affairs and Minister for Defence, Simon Coveney TD as speaker at our first Business Breakfast LIVE of 2021. We look forward to your participation at this or one of the many other events on our upcoming schedule.
I would also like to draw your attention to our quarterly Economic Trends Survey. I strongly encourage you to complete this survey as it provides key insights into the experiences of our business community and your outlook for the months ahead, which in turn inform our representation and other activities on behalf of you, our members. <Take the Survey Here>
On any issue or with any views please contact me directly on 087-9471858 or by e-mail HERE.
Take care,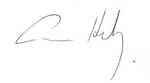 Conor Healy
CEO

Published by Cork Chamber
© 2021 All rights reserved.