Cork Chamber Dublin Dinner 2022
Tues 22nd Nov | 7pm-11pm | Clayton Hotel Burlington Road, Dublin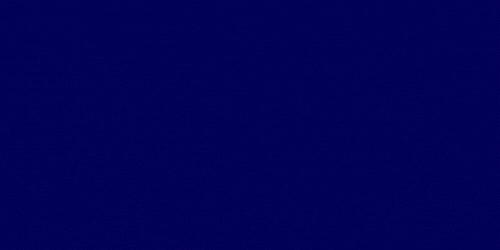 Join over 600 business leaders, key political decision makers and stakeholders as we gather to celebrate the relationship between Ireland's two largest city regions, Dublin and Cork. This year's guest of honour and keynote speech will be delivered by Minister for Public Expenditure and Reform, Mr. Michael McGrath T.D.
Also on the night, we will honour Cathy Kearney, Apple VP of Operations for Europe, Middle East, India & Africa with our Outstanding Contribution to Business Award for 2022.
This event offers an exclusive opportunity for members and guests to network with Ireland's most influential leaders and policy makers.
More Details & Booking
Keeping Diversity, Inclusion and Equity on Track in a Hybrid Workplace


Fri 11th Nov | 11am-12.15pm | Online

Join Terri Moloney, Non-Executive Director/Independent Consultant - Employee Success, Joanne Mangan, Employers Lead, Grow Remote, Geraldine Carr, Matheson Partner in the Employment, Pensions and Benefits Group and Facilitator, Siobhan Kangataran, Equality, Diversity & Inclusion (EDI) Manager at Munster Technological University for this informative session.

Our expert speakers will share strategies and examples focused on setting up for success as well as issues to be confronted with hybrid working.

Register FREE Here

Business Breakfast with Eoin McGettigan, Chief Executive Officer, Port of Cork


Wed 16th Nov | 7.30am-9am | Cork International Hotel

Join us for our next Business Breakfast with Eoin McGettigan, Chief Executive Officer, Port of Cork. Eoin has been a leading business figure in Ireland over the last three decades with experience as a Senior Executive in Retail, Wholesale and Property businesses.

As one of Europe's core ports, the Port of Cork Company is developing its regional Port Masterplan to 2050, viewing the estuary as a whole, with consideration of the maritime, landside and transport connectivity constraints and opportunities.

More Details & Booking
HR Barometer Report – Unrivalled Source of Analysis & Insights


Thurs 24th Nov | 10am-11.15am | Online

The HR Barometer Report briefing is a must-attend event for HR Practitioners who are seeking to inform and empower their HR decision-making ahead of the new year.

Key senior consultants from Adare Human Resource Management will share the findings of the latest HR Barometer Survey and what these mean for HR Practitioners.

Register FREE Here

Christmas Lunch 2022


Fri 2nd Dec | 12.30pm-3.30pm | Vienna Woods Hotel

This event has always been a social highlight of the festive season attracting over 300 attendees annually and we are delighted to be back in-person and joined by the hilarious Reggie from the Blackrock Road!

With plenty of festive food and drink, music, raffle prizes and much more, it is the perfect seasonal event for entertaining clients and colleagues.

More Details & Booking


TRAINING & DEVELOPMENT
Certificate in Training Delivery & Evaluation – QQI Level 6

Member Price €650

Wed 30 Nov | 9.30am-4pm | 5 sessions | Online

The purpose of this Certificate in Training Delivery & Evaluation Programme (Train the Trainer) is to provide you with the tools and techniques to effectively deliver, assess and evaluate your training programmes. You will gain practical experience and recognised certification as a trainer.

More details & booking
Ambition Austria: A Market to be Discovered

Are you an Irish Business interested in expanding into European markets? This event focuses on opportunities in Austria and offers unique insights into this often-overlooked market. This is a free event for all attendees, and all are welcome.

Register Here
Published by Cork Chamber
© 2022 All rights reserved.