Together making Cork the
best place for business
| | | |
| --- | --- | --- |
| Empowering you | Growing your Business | Transforming Cork |
Final phase of the reopening

Dear Chamber Member,

This week's announcement by Government of a plan for the next and final phase of the reopening of our communities and economy is a milestone in our response to COVID-19. It has been an extremely challenging 18+ months and in particular for those businesses and the employees who have been unable to trade in any meaningful way and have continued to be affected by the restrictions. The commitment and resilience shown across the business community through this pandemic must be commended.

The phased easing of restrictions for events...

Read more ›
| | |
| --- | --- |
| Transforming Cork | |
| | |
| --- | --- |
| Empowering You | |
Sustainable Cork Programme: Design for Sustainability - Future Ways of Living


Fri 24th Sept | 11am | Online

This webinar will feature Fiona Kearney, Director, The Glucksman and Ailbhe Cunningham- TEST SITE, Kyrl's Quay and will look to local examples of the New European Bauhaus concept in action - the European environmental, economic and cultural initiative launched in January 2021 which seeks to combine innovative design with concrete actions tackling climate change.

Register FREE Here

Cyber Security: Threat Management


Thurs 16th Sept | 11am | Online

Join us for this informative session in association with Grant Thornton. Howard Shortt, Director of Forensics/IT Security will discuss cyber security and help you understand 'what is a threat?'

Using practical examples this webinar aims to help you become more aware of the risks and how best to mitigate them.

Register FREE Here
Project Management Essentials


Member Price €330

Wed 8th Sept | 9am-12.45pm | 4 mornings

This course provides you with a foundation in professional project management principles. Based on the Project Management Institute's Guide to the Project Management Body of Knowledge, you will be taken through the entire project lifecycle and will be introduced to the knowledge areas needed to manage any project effectively.

More Details & Booking

MS Excel Intermediate


Member Price €150

Thurs 9th Sept | 9.30am-11am | 5 mornings

This course is suitable for those who are currently using MS Excel regularly but may not have attended formal training recently or may never have attended the training. This online course is for those with a busy schedule and is adaptable to the challenges of every lifestyle.

More Details & Booking
| | |
| --- | --- |
| Growing your Business | |
Communicating Europe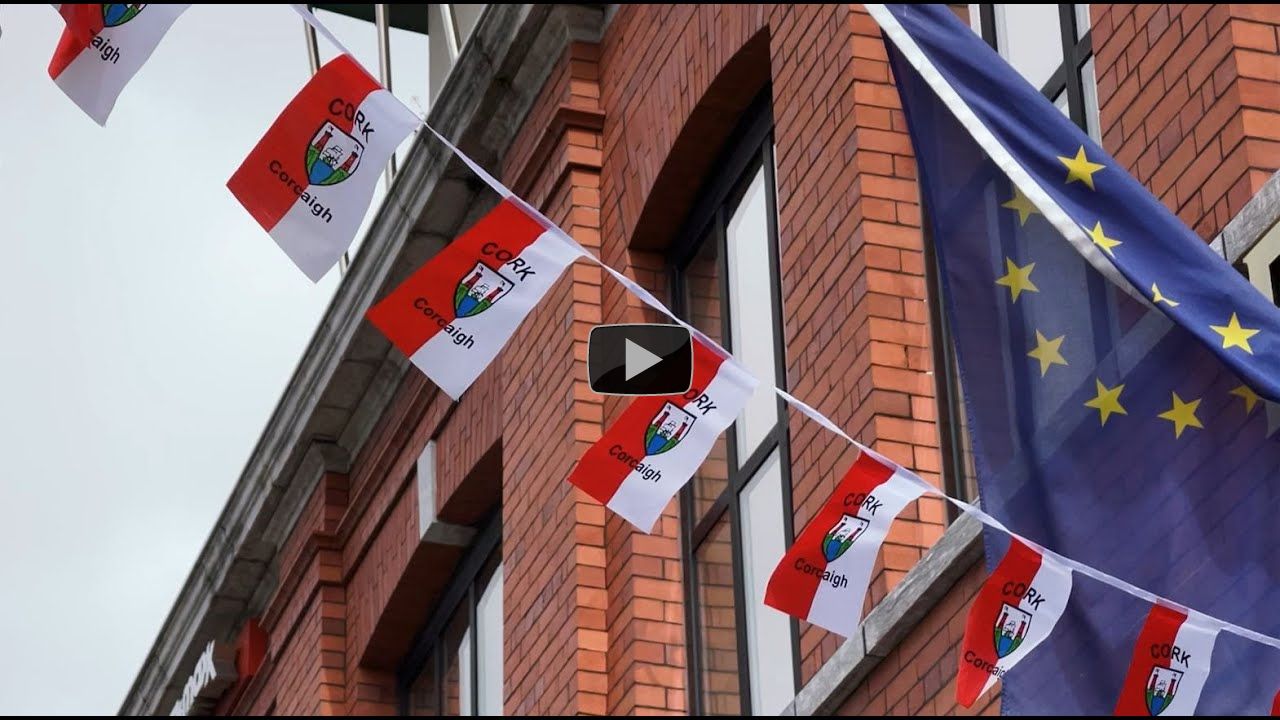 Cork is now the second largest English speaking city region in the EU and has a diverse business community. We want to know how the EU relates to you, to business and to our city region to help shape our future.Contribute to our #CommunicatingEurope survey today.
Take the survey here
CE Marked Goods- UK Update

The UK Government has announced that it will shortly introduce legislation that will enable CE marked goods to continue being placed on the British market until 1 January 2023.

The UK Department for Business, Energy and Industrial Strategy will host a webinar on Tuesday 02 Sep 2021 at 2pm and will cover the new transitional measures and key actions businesses will need to take.

Register Here
Experience San Francisco Podcast

Jim Herlihy, Co-Chair of the San Francisco-Cork Sister City Committee, talks to Chamber CEO Conor Healy about Ireland's response to Covid19, business & investment in Cork, attracting talent & the Hetch Hetchy water system in California! Hear the full Experience San Francisco podcast here.

Listen here
Free trade Agreements (FTA)

The EU negotiates trade agreements on behalf of the member states – including Ireland. These agreements deal with preferential duty rates on the shipment of goods between the EU and countries around the world.

Irish Exporters are encouraged to evaluate what the different FTA's have to offer for them, as there is potential to expand their offerings.

Read More
| | |
| --- | --- |
| Members Area | |
Keep Discovering Cork

We continue to support our members in the hospitality, tourism, leisure and retail sectors by enjoying staycations, relishing new gastro experiences, soaking up the atmosphere in the city, exploring the great outdoors and supporting local.

Check out the official tourism website for Cork - www.purecork.ie

Here are some members' news, offers and events in this sector:
Published by Cork Chamber
© 2021 All rights reserved.