Together making Cork the
best place for business
| | | |
| --- | --- | --- |
| Empowering you | Growing your Business | Transforming Cork |

Dear Chamber Member,,
This is a week we both celebrate and value what employment means to us all in 2021.
We celebrate the exceptional finalists in the Cork Company of the Year 2021, with thanks to our sponsors Vodafone Ireland and media partner the Irish Examiner. The Cork Company of the Year Awards 2021 will take place on May 26th and we will announce the finalists for each category on Wednesdays, starting this week with the finalists in the emerging category.
We also welcome the return of a limited number of outdoors activities, and the return of construction and retail cannot come too soon. It is essential also that outdoor dining, entertainment and hospitality and travel are robustly addressed by Government and not shied away from, as other economies reopen with aplomb. Each step is welcome, however with large numbers of businesses still unable to open, it has to be acknowledged that there is still a long way to go. Risk must be managed, but people must work.
Over the coming weeks Government will plan the phasing out of Covid supports and payments. It is clear that any reduction of supports at the end of June will be premature and will impact those businesses that have already been worst affected. We will continue to liaise with Government to advocate for the continuation of supports.
Focussing further on employment we're launching the 2021 Sustainable Cork Programme webinar series this Friday 30th April @11am with our first webinar titled a 'Focus on Youth Employment'. This webinar will encourage action, dialogue and collaborative solutions to address youth unemployment and social inclusion here in Cork. Business engagement on this issue is critical, so please take time to attend.
Contact me directly on 087-9471858 or by e-mail HERE to discuss any issues affecting your business. We are here to represent you.
Warm regards,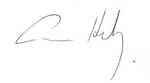 Conor Healy
CEO

Published by Cork Chamber
© 2021 All rights reserved.