Together making Cork the
best place for business
| | | |
| --- | --- | --- |
| Empowering you | Growing your Business | Transforming Cork |
Representing You

Dear Chamber Member,
I hope you are all well and that this week's budget announcement has provided some clarity for the year ahead as we begin to look towards life and business beyond COVID19.

Budget 2022 is arguably one of the most important budgets in recent years as it aims to steady public finances, tackle the cost of living, while at the same time boosting public services and ensuring that businesses can emerge from a difficult 18 months.
It has the potential to stabilise the economy if it remains responsive to business needs. To this end it is welcome to see a focus on transport, climate, education and tourism with measures such as the introduction of a Youth Travel Card, increased funding for climate action, a €34 million investment in apprenticeships and an allocation of €90 million for aviation marketing.
However, it must be noted that some measures introduced in the Budget will require further adjustment. Business supports such as the extension of the commercial rates waiver into Q4 will alleviate pressure on business, but a tapering off of the Employment Wage Subsidy Scheme could prove problematic for many into the new year. The cessation of the reduced VAT rate of 9% for hospitality businesses on 31 August 2022 should also be re-examined, given the vulnerability of the sector and its importance to our economy.
Housing is as important to business as it is to Government. The allocation of €50million to the Croí Conaithe fund is welcome in principle, but clarity on the operation of the fund must be immediate.
Government must continue to engage with business as the measures announced in Budget 2022 come into effect, and close consultation will be needed into 2023 to ensure that no business is left behind.
We will continue to engage with local and national representatives on these and other key issues affecting life and business in the region, and our full reaction to Budget 2022 can be found here
Warm regards,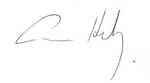 Conor Healy
CEO

Published by Cork Chamber
© 2021 All rights reserved.