Together making Cork the
best place for business
| | | |
| --- | --- | --- |
| Empowering you | Growing your Business | Transforming Cork |
Welcome Reopening

Dear Chamber Member,
I hope you, your families and colleagues are keeping safe and well.
It has been a much awaited week as we welcome the return of outdoor hospitality along with the reopening of gyms and leisure facilities. The restrictions have been immensely challenging for all and the energy and sense of anticipation has been palpable this week. We cannot underestimate the value of shopping with our local businesses and supporting those who have weathered these restrictions. We can help to protect the many shops, hotels, restaurants and services that underpin thriving communities and contribute to make our localities great places to live.
Our member events and networking sessions continue to be very busy and we have released a number of new dates for your diary with our popular CONNECTS guided networking events and our next Sustainable Cork Programme Webinar. I also invite you to join our In The Loop, as this is a unique opportunity to get an update on the work that our Public Affairs team does on your behalf in representing the interests of our business community in Cork.
One of the many items that has remained high on our agenda is that of housing availability and we have called for urgent and significant Government action to help the private sector to deliver affordable apartments in Cork City. The reality is that the cost of building apartments is so high that people can't afford to rent or buy them, therefore they cannot be built Every form of home has a place in the national response to the housing crisis and apartment viability must be addressed. For Cork to grow sustainably, we must create city centre living and protect the vibrancy and energy of our urban space.
Over the past number of years the Chamber team has shown great commitment to reducing our carbon footprint and lessening our impact on the environment. We have embraced a variety of initiatives to help us take steps in the right direction from reducing our use of water, controlling energy consumption and monitoring our waste production. This week we are running a survey which is focused on the matter of food waste, an issue which affects us all. We want to capture the perspectives of the Cork business community in this area, so we can better support our members in their food waste initiatives. Please take a few moments to complete the survey here.
I welcome you to contact me directly on 087-9471858 or by e-mail HERE to discuss any issues affecting your business. We are here to represent you.
Warm regards,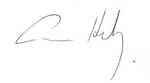 Conor Healy
CEO

Published by Cork Chamber
© 2021 All rights reserved.