Together making Cork the
best place for business
| | | |
| --- | --- | --- |
| Empowering you | Growing your Business | Transforming Cork |
Cork Digital Marketing Awards - Entries NOW OPEN
Closing date for entries is Wednesday, 28th July at 4pm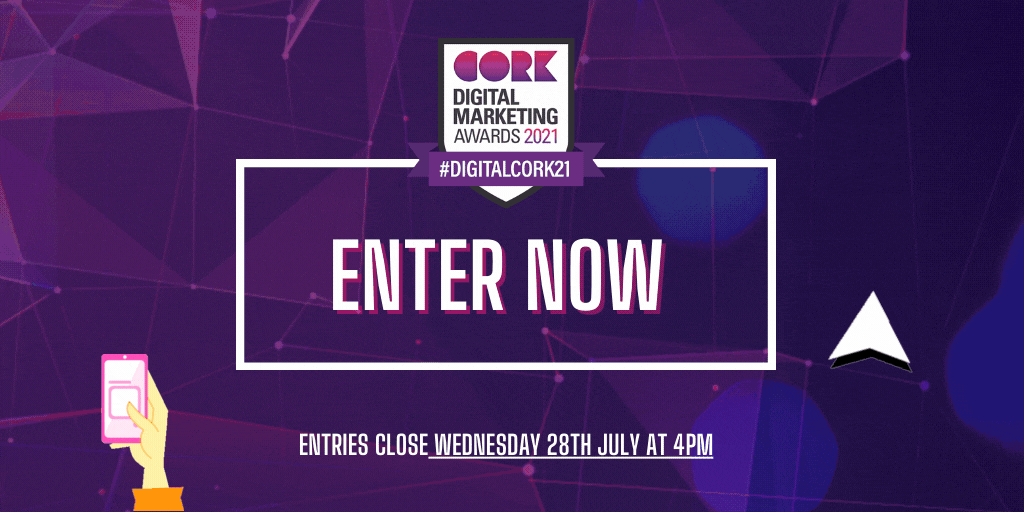 Calling Cork's Digital Marketing Legends!
Cork Digital Marketing Awards are open for entries.These awards celebrate success and recognise the strategic, innovative and creative approaches that businesses are bringing to all digital platforms.
With 19 different categories spanning across all digital platforms, and allowing for various sized companies to enter, Cork businesses can showcase their digital innovations and achievements over the past 12 months while demonstrating the impact of digital marketing on business growth.
Media Partner:

ENTER NOW
| | |
| --- | --- |
| Empowering You | |
Golf Classic 2021 in association with Lexus Cork

Thurs 2nd Sep | 7am | Lee Valley Golf & Country Club

Cork Chamber's Golf Classic returns this September and will be held at the picturesque, championship golf course Lee Valley Golf and Country Club. We are delighted to have Lexus Cork continue as the title sponsor.

The format for the day will be a 4 Person Champagne Scramble. This event is always a fun, exciting day out - perfect for socially distanced team-building, informal networking, corporate entertainment or just a really enjoyable round of golf. This is a popular event so please register your team early to avoid disappointment and to secure your preferred tee time.

4 Person Champagne Scramble: €400
Sponsor a Tee Box: €150+VAT

More Details & Booking
Maximise Your Membership


Wed 14th July | 10am | Online

Join Cork Chamber's 'Maximise Your Membership' virtual workshop to learn how to make the most of your membership at a time when sharing information, being informed and staying connected has never been more important. Following this workshop, members will have the opportunity to network and chat with fellow businesses across your Chamber network!

Register FREE Here

Employer Guidance on Vaccinations in the Workplace


Tues 13th July | 2pm | Online

This webinar organised by Chambers Ireland and will be run by Peninsula will focus on the ways to approach the issue of vaccinations with your workforce and communicate effectively with staff, whether you can encourage employees to have the vaccine or make it mandatory and how to write a vaccine policy for your business.

Register FREE Here
Cert. in Supervisory Management (QQI Level 6)


Member Price €500

Tue 13 July | 9.30am-1pm | 8 mornings

Participants will acquire a range of supervisory and management skills, in addition to improving their interpersonal and communication skills. The programme combines proven leadership techniques with practical advice on how to maximise your team's performance and engagement.

Find out more

Protecting Your Business Against Cyber Risk


Member Price: Free

Wed 14 July | 2.30pm-4pm | 90mins

This 90-minute webinar will be an overview of the real risks of cyber-fraud, identity theft, internet scams and ransomware attacks. We will discuss how small businesses can manage these risks within a budget, and consider the costs versus benefits of how to best protect your technology, your data and your company's cyber reputation.

Register FREE here
Sustainability Training Survey for Cork Chamber Skillnet

Your opinion counts!

Cork Chamber Skillnet invite you to participate in our short 2 minute survey on the topic of sustainability training for businesses the Cork region. Your participation will help us identify potential sustainable skills training gaps for our region and where we can support YOU with the training you need. Your participation in this survey is greatly appreciated and we encourage you to engage with us.

Take Survey HERE
| | |
| --- | --- |
| Transforming Cork | |
Bus Connects Cork

The National Transport Authority is asking the public to take part in a survey which will help design a significantly improved bus network for Cork city and surrounding areas.

The"Choices Report" on the Cork Bus Network, as part of the BusConnects Cork programme, is the basis of an initial consultation process on redesigning Cork's bus network.

The consultation will run until 21 July.

The Choices Report and submission portal is available online.

Find out more
| | |
| --- | --- |
| Growing your Business | |
Innovation & Digitalisation in the Agri-Food Sector

Virtual B2B meetings at 59th International Agriculture and Food Fair, AGRA 2021 - 24-25 August

This Enterprise Europe Network led matchmaking event aims to initiate business and technology co-operations between SMEs, the agricultural sector and researchers by offering pre-arranged 25-minute online meetings alongside Agra International Agriculture and Food Fair. The international event offers specialist information and cutting-edge technology for food production, processing and machinery for agriculture, forestry, fruit growing and food processing.

Participation and profiling of your company is free, registration below required.

Register FREE here
Buying goods from outside the European Union (EU) including the UK

All goods arriving into Ireland from non-EU countries, regardless of their value, are now subject to VAT.

The VAT relief for consignments of €22 or less was removed from 1 July 2021 and VAT will always be collected, irrespective of the amount due.

Consumers are advised to be aware of purchasing goods outside the EU online as there could be added costs associated that may not appear initially.



Read More and Examples
New Round of Tariff Suspension/Quota Schemes

The Minister for Trade Promotion, Digital and Company Regulation, Robert Troy TD, has announced a new round of the tariff suspension/quota schemes. The tariff suspension scheme offers the possibility for such companies to import raw materials, components or intermediate products from outside the European Union free from tariff duty, if the item cannot be sourced in the EU.

The tariff quota scheme is designed to address shortages in the availability of required materials within the EU and can be applied for in the same way as suspensions.

Read More
| | |
| --- | --- |
| Members Area | |
Keep Discovering Cork

We continue to support our members in the hospitality, tourism, leisure and retail sectors over the coming months by enjoying staycations, relishing new gastro experiences, soaking up the atmosphere in the city, exploring the great outdoors and supporting local.

Check out the official tourism website for Cork - www.purecork.ie

Here are some members' news and offers in this sector:
Published by Cork Chamber
© 2021 All rights reserved.