Together making Cork the
best place for business
| | | |
| --- | --- | --- |
| Empowering you | Growing your Business | Transforming Cork |
Supporting Business Through Reopening

Dear Chamber Member,
I hope you, your families, friends and colleagues are all well.
Entering Phase 1 of reopening society and the economy on Monday last was a stepping stone welcomed by all. Not only does it allow for the reopening of some businesses, but it also reflects brightly on the many sacrifices over the past 9 weeks. And the sacrifices have indeed been incredible.

While it will be challenging for those returning to businesses, it is important that the Government protocols for reopening are followed and that the business community continues to play an active role in helping society to progress through the phases of reopening our economy
The Health & Safety Authority (HSA) have published a suite of templates and checklists to aid those returning to the workplace. These are designed to be used in conjunction with the Government's Return to Work Safely Protocol Document and will help you to operate safely.

Government also approved details of the Restart Grant for small business which is welcome and necessary for the micro and small businesses that make up the fabric of the villages and towns of Cork, and the city itself. Smaller businesses are particularly vulnerable and many have continued to incur costs even while closed.
While all of the supports announced are positive and necessary, there will need to be a pivot in favour of more grant-based schemes as well as an extension of the timeframes to at least the end of the 5 phase reopening process. Clarity around eligibility for the 3 month Rates waiver is needed urgently and a suite of additional supports for specific sectors such as hospitality, tourism and retail. We will continue to engage with government, elected representatives and agencies in this regard.
It has been great to meet so many of you on our e-Series of events and having a 'virtual' full house of 200+ registered for this morning's Business Breakfast online with Musgrave Group CEO Noel Keeley was fantastic. Keep an eye out each Monday morning for the weekly programme.
As we progress through the phases of reopening I welcome your thoughts on what challenges are facing your business, on email <HERE> or 087 9471858 or with any of the team at Cork Chamber.
Take care,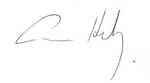 Published by Cork Chamber
© 2020 All rights reserved.