Together making Cork the
best place for business
| | | |
| --- | --- | --- |
| Empowering you | Growing your Business | Transforming Cork |
Resilient Cork

Dear Chamber Member,
I hope you, your colleagues and families are keeping well. This week again sees the introduction of additional public health and protective measures to help curb the spread of Covid19. We are coming into what should be a busy season for retail, hospitality and related sectors. The news will be very worrying for many business owners and employees who are once again adapting to these changing circumstances.
However, it is clear that in light of the pressure on the health system as a result of the current increase in covid cases, the actions which cabinet decided upon yesterday are unlikely to have the effect that government and society is hoping for. Concerns are now emerging that further measures will be needed in another few weeks. As a result, our national Chamber network has called on government to clarify what their contingency plans are. Specifically, businesses need to know what further measures are likely to be introduced, should the current circumstances continue to decline at the present rate, and also what measures are likely to occur should the worsening accelerate.
In order to help mitigate the need for further restrictions, our national Chamber network has called on government to accelerate the booster vaccine campaign and to bring forward legislation to allow employers to require employees to have a vaccine status. Accessibility of antigen tests must also be addressed as a support to our PCR testing regime.
Government will now need to move quickly and re-examine the business supports to ensure that they remain fit for purpose and that those sectors most affected by these and any future public health measures are suitably supported.
Feedback from our members at the end of Q3 showed strong levels of confidence in their own businesses and also in the wider economy. It is imperative now that government acts decisively to allow our business community to plan for their future and to continue contributing to our regional and national economic wellbeing.
Meanwhile, we are progressing with our winter series of virtual events, knowing that it is more important than ever that we stay connected, continue to network and share experiences across our business network. We have also launched our Christmas shop-local campaign. Through this we remind you that the Cork Chamber Gift Card is an ideal way to support our local economy. We are also profiling members' seasonal offerings, which can be viewed below in this bulletin. This will feature weekly in our bulletin and we welcome your continued contribution to this campaign.
I hope that we see you at one of our upcoming virtual events and I welcome you to contact me directly, to discuss any issues affecting your business. Our agenda is shaped by you.
Warm regards,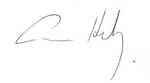 Conor Healy
CEO

Published by Cork Chamber
© 2021 All rights reserved.