Together making Cork the
best place for business
| | | |
| --- | --- | --- |
| Empowering you | Growing your Business | Transforming Cork |
Prospects for Cork

Dear Chamber Member,
I hope you, your families and colleagues are keeping safe and well.
The qualifying criteria for the Covid Restrictions Support Scheme (CRSS) have been identified as being too restrictive. Entire supply chains have essentially ceased operating, but many players have been left ineligible for the CRSS. We welcome Government's response to our calls to address this with the introduction of a new €60m, COVID-19 Business Aid Scheme. The effectiveness of this scheme is yet to be determined , however, and will depend on the application process, distribution of the scheme, the rates of payment etc. In addition, Government announced €10m for a Covid Product Scheme and €90m for Sustaining Enterprise Fund.
This week a new report on Cork Harbour 'Ready to Float - Offshore Wind' was launched, which highlights the prospect for Cork Harbour to be the hub of a whole new industrial sector, something not seen since Ringaskiddy was designated as a cluster for pharmaceuticals by the IDA in the 1970s. Floating offshore wind is the economic opportunity of our generation, with significant positive implications for the development of infrastructure and employment prospects in the region.
Cork Harbour is perfectly positioned to support the development of floating offshore wind projects. The private sector investment that is already underway needs to be supported by progressive policy decisions at a government level, or we run the risk of Cork Harbour missing out on fulfilling its potential. This report outlines the opportunity for Cork to play a key role in harnessing the power of offshore wind to support Ireland's critical climate action targets, and these findings were presented to Minister Simon Coveney this week. The report can be viewed and downloaded <HERE>.
Applications are open for the Cork Company of the Year Awards 2021 until February 22nd. Over the years we have seen many finalists and winners leverage the awards to champion their achievements and share their stories among industry peers, stakeholders and across the talent pool. Applications and nominations can be made online <HERE>.
Our role in representing you, your sector and region continues to be at the fore of our activities and your input informs our agenda. On any issue or with any views please contact me directly on 087-9471858 or by e-mail HERE. I hope to welcome you to one of our upcoming events soon.
Take care,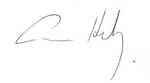 Conor Healy
CEO


Published by Cork Chamber
© 2021 All rights reserved.