Cork Chamber Dublin Dinner 2022
Sponsored by EY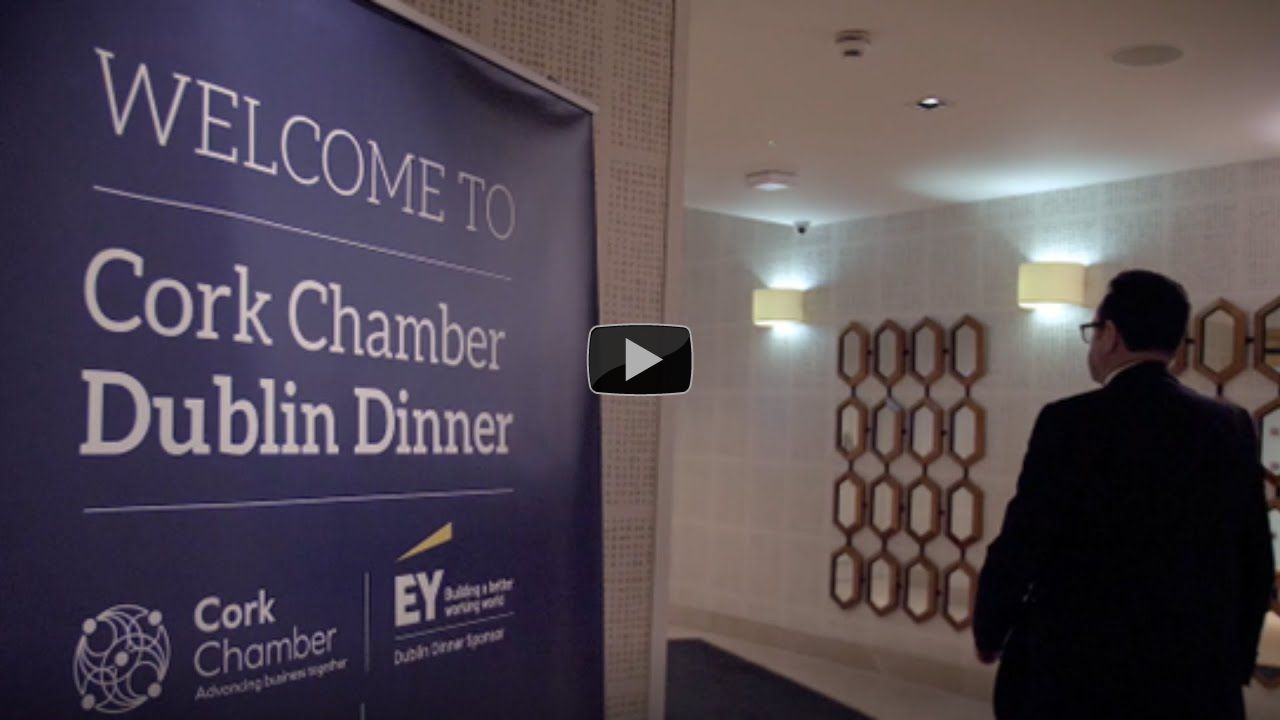 The Cork Chamber Dublin Dinner returned yesterday evening after a three-year hiatus. Held in the Clayton Hotel, Burlington Road, the event was attended by 600 business leaders, political decision makers and stakeholders with guest of honour Minister for Public Expenditure and Reform, Mr. Michael McGrath T.D. Sponsored by EY, the event was a tremendous occasion celebrating the relationship between Ireland's two largest city regions, Dublin and Cork.
Speaking at the event, President of Cork Chamber, Ronan Murray outlined Cork's real opportunity to build on its reputation as a sustainable and accessible city region, further attracting investment and how the country's two largest cities can complement each other as they grow.
Published by Cork Chamber
© 2022 All rights reserved.