Welcome to the Connecting Cork Newsletter - Winter 2017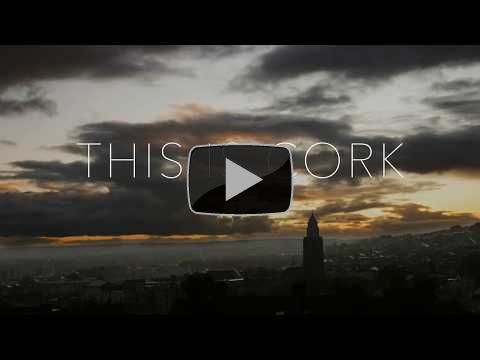 A Year in Review
2017 has proven to be a busy and productive year for the Connecting Cork initiative. Our ongoing engagement with both our business diaspora networks, the Department of Foreign Affairs (DFA) and 'Team Ireland' throughout 2017, has resulted in the Connecting Cork message being presented to business professionals and audiences across the globe, from Ireland to the USA, UK, Australia and China.
Throughout the year the Connecting Cork message has reached over 200,000 people/organisations via social media

We have directly interacted with over 3000 people at national and international events that we have sponsored or spoken at in New York, Boston, Chicago, Cork, Sydney, London, Dublin, San Francisco and Shanghai

Over 1600 people in our global audiences were targeted representatives of the Financial Services sector
Cork for Financial Services
Approximately one-third of those employed in IFS companies in Ireland are operating outside the greater Dublin area, and it is our firm belief that Cork has a huge capacity to grow its IFS footprint, given the depth and breadth of the activity that exists in the region already. During the summer, our Financial Services Forum hosted a roundtable meeting for the new Minister for Financial Services and Insurance, Michael D'Arcy TD, at which we outlined the work of the Forum to date and reiterated our support for the government's IFS 2020 strategy and the work we can continue to do to promote the regional message. Our Forum has recently made a submission on the 2018 IFS2020 Action Plan.
The Connecting Cork initiative has been successful in gaining good traction from our communication with external stakeholders in promoting IFS for for region. We have been recognised as the first regional collaboration in this sector to formally engage with government and industry bodies as a coordinated group on this scale, and have been cited as a best practice in representing the interests of the wider FS community in the region in the IFS 2020 Q1 Progress Report.
The Connecting Cork initiative was presented at a number of external events and consultations during th course of the year including:
The government's IFS Brexit sectoral dialogue in Dublin Castle (April 2017)

A Department of Finance Regional Consultation Forum (Gorey, Co. Wexford, October 2017)

The Governance, Risk and Compliance Technology Centre Annual Symposium (October 2017)

The inauguaral Scottish-Irish Finance Initiative (Dublin, October 2017)
The Cork FS Forum had an opportunity to demonstrate the Cork offering from an infrastructure and education/research perspective when we hosted the Irish Funds Council for their first ever Council meeting to be held outside Dublin, this autumn. There is increasing interest in the Cork offering, as a post-Brexit location for accessing the EU marketplace for the IFS sector, and a number of exciting new commercial developments are currently under construction in the city, as we continue to grow our capacity for accommodating new investors. There were a number of new announcements from the IFS sector in Cork during the course of the year (read more in article below).
Plans for Connecting Cork activity in 2018 are well under way, and will kick off in the new year with a networking reception for the FS sector in London.
The updates in this newsletter will give you a flavour of some of our activities as well as some of the good news stories and announcements from multiple sectors in the Cork business community over the last few months.
We look forward to keeping in touch and would be happy to receive your feedback.
With best wishes,
Conor Healy,
CEO, Cork Chamber

Welcoming Irish Funds to Cork

This November, the Irish Funds (IF) Council held their first ever board meeting outside Dublin, hosted by Cork Financial Services (FS) Forum. The successful visit included an itinerary which gave the guests a flavour of the business environment and the industry-academia linkages that exist in the Cork region.

A joint meeting between the IF Council and FS Forum in the Republic of Work, gave an opportunity for discussion and exchange of ideas in relation to future opportunities for collaboration, as well as showcasing the innovative co-working hub that is offering businesses an alternative to traditional office environments.

The guests were able to see the benefits of both a city centre location (PwC offices in One Albert Quay, one of the latest 4G office developments in Cork) as well as the convenience of being located in the Cork Airport Business Park, on the doorstep of a growing international airport (BNY Mellon).

Presentations at UCC and CIT highlighted the top-class research that is being carried out in the Financial Services arena, as well as the programmes and research that are being developed in collaboration with industry to fill the skills needs, both in direct FS disciplines as well as in related areas such as cybersecurity and data analysis.

READ MORE +

Eoin Motherway, Chair, Cork FS Forum, with speakers Patrice McDonald and Michael Hodson

Cork FS Forum host CBI speaker

On 26 September, Cork FS Forum hosted an industry briefing on 'Cork as an IFS location and the changing asset management landscape in Ireland'. Michael Hodson, Director of Asset Management Supervision Directorate at Central Bank of Ireland (CBI) gave an overview of Financial Regulation today including MiFID II which seeks to strengthen investor protection as well as improving the regulation of the market and firms. At present, the CBI supervises 371 firms across the MiFID investment services and fund services space, and these firms have approximately €433 billion assets under management and over 140,000 clients. Michael touched on the topic of Brexit, which is a key priority for the Central Bank, noting that they have had a significant amount of engagement with firms regarding potential relocation decisions and the resulting authorisation process. It is interesting to note, that these firms expect and want "high quality and challenging supervision that is in line with the highest regulatory standards". The full text of his address can be found online here.

Patrice McDonald, non-exec Chair/Director of a number of IFS & Tech companies and also Former CRO of Barclays Wealth, followed the CBI presentation by giving an industry perspective, noting some of the significant challenges of the banking crash in 2008. Strong emphasis was placed on the lessons learnt with respect to the importance of corporate culture and governance, including diversity on boards, as a means of risk-proofing the decision-making process.

READ MORE +
| | | |
| --- | --- | --- |
| | | |
Connecting with the Irish Diaspora

Ireland's best Ambassadors are the Irish who are living and working abroad. There are numerous professional diaspora networks that support the Irish abroad and their members provide invaluable advice and support to Irish people who looking to grow their business internationally or get advice about relocating.

Connecting Cork has supported the conferences of two of the biggest international diaspora networks this year, acknowledging the great work that they do in promoting Ireland internationally and helping Irish organisations to grow their global networks.

The Irish Network USA held their Annual conference in Chicago in September. Speakers included Ambassador Dan Mulhall, Consul General Brian O'Brien and Senator Billy Lawless, who is the only Irish Senator appointed outside of Ireland. The conference heard some fascinating insights into a new study on today's 'Irish America'.

Celebrating its 10th anniversary this year, the Irish International Business Network (IIBN) global conference was held in Dublin in November on the theme of Connectivity. Keynote speakers included Minister for Foreign Affairs and Trade Simon Coveney, Kingsley Aikins (CEO & Founder, Diaspora Matters) and Adrienne Harrington (CEO, Ludgate Hub).

Both conferences addressed the issue of Brexit, and the challenges that it presents at both a personal and professional level for the global Irish.

READ MORE +
| | | |
| --- | --- | --- |
| | | |
New IFS sector entrants to Cork in 2017

A number of new announcements from the IFS sector during the course of the year included:

Thanks to our Connecting Cork sponsors

We would like to thank our local agencies and in particular all of our industry sponsors for their support during the course of the year. Without their support, we would not have been able to achieve everything that we have achieved during 2017.

We look forward to a busy year again in 2018 and welcome expressions of interest from businesses who would like to engage with the Connecting Cork initiative.
Copyright © 2016 corkchamber.ie. All Right Reserved. Unsubscribe from this email.