Together making Cork the
best place for business
| | | |
| --- | --- | --- |
| Empowering you | Growing your Business | Transforming Cork |
Chamber Welcomes Change of Course to Keep People Working
Further Focus on Government Related Cashflow Measures Essential

On March 24th, Government announced measures to introduce scaled funding of up to 70% of salaries, up to a maximum of €38,000 per year, and we welcome this crucial step.
We have been advocating on behalf of members for a move to keep those who can work in work and this step is a positive directional shift for government that is aligned with business thinking. Our recent Chamber survey clearly shows a move from 50% to 60% of respondents predicting staff reductions, layoffs and reduced working hours in the medium term and this may help address the severity of measures taken.
However, we have consistently spoken of the need for greater measures to ease the totality of cashflow. Cash flow measure such as VAT, PRSI, commercial rates, rent, mortgages and loan repayments all need to effectively be underwritten by government for a minimum of six months as three months will not be sufficient. For example, the current deferral of commercial rates is notionally helpful but does not go far enough.
We must also commit now to medium term measures that will help build our recovery. We must keep the National Development Plan projects moving forward to ensure the construction sector remains ready for the challenges of housing and infrastructural delivery as the economy recovers. We cannot afford to let this sector falter like in the last downturn or we will compound societal and economic issues all the more.
We are in ongoing contact with local and national government as well as key stakeholders about the impact on every business sector and the solutions that need to be put in place to alleviate the challenges. It is imperative that government and financial institutions continue to support our business community and that policies are put in place that will ensure employers can maintain operations and support employees in the best way possible. Progress is and will continue to be made.
Finally, can I wish you, your families, friends and colleagues the best over the coming period and reassure you of the support of all at the Chamber. In that regard don't hesitate to contact me on conor@corkchamber.ie or 087 947 1858 at any time.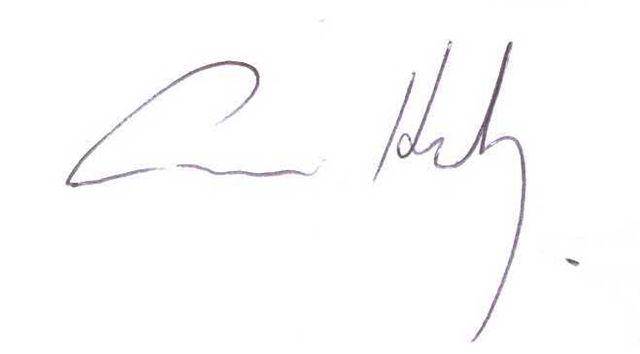 Conor Healy,
CEO Cork Chamber

Published by Cork Chamber
© 2020 All rights reserved.