Welcome to the Connecting Cork Newsletter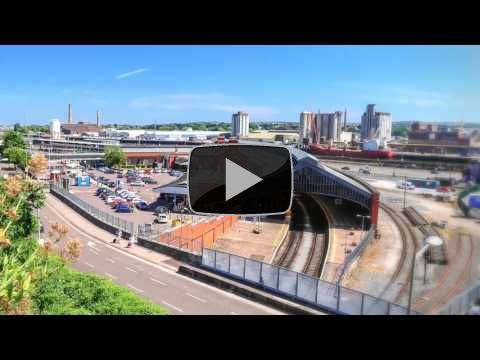 Connecting Cork has committed to putting forward the regional case for IFS investment in Cork within the framework of the government's national IFS 2020 strategy and over the last few months, members of our Financial Services (FS) Forum have been meeting with key government and state bodies, as well as industry contacts and FS professionals, in Ireland, London and in the USA. This newsletter will give you a flavour of the Financial Services sector in Cork as well as an overview of some of the latest business news stories from other sectors in Cork. Our 'Cork for IFS' video is above and can be viewed on the Connecting Cork website and our brochure is available to download here. Please feel free to forward this information to your contacts and help us to communicate via LinkedIn and Twitter (follow @connectingcork).

Connecting Cork activities so far in 2017 have included:
Participation in the European Financial Forum in Dublin Castle in January
Briefing meeting with Ambassador Dan Mulhall in London
Connecting Cork sponsorship of Irish Funds events in Boston and New York in March
Briefing meetings with Consuls General Fionnuala Quinlan (Boston) and Barbara Jones (New York)
Connecting Cork dinner organised in Dublin with legal firms, administrators and representatives of the Big Four servicing the financial services sector
Presentation made on Connecting Cork's regional strategy at the Irish government's IFS Brexit Sectorial Dialogue in Dublin Castle
See the 'Read More' link below for the photo gallery of some of our recent activities.

We continue to work closely with Min. Eoghan Murphy, Minister of State with Responsibility for International Financial Services, the Department of Finance, IDA and Irish Funds under the IFS Ireland banner to promote Ireland as a location for financial services.

We look forward to keeping in touch and would be happy to receive your feedback.
With best wishes,
Conor Healy
CEO, Cork Chamber

READ MORE +

Alter Domus launch their International Centre of Excellence to be located in Cork, 30th March 2017

The Financial Services Sector in Cork

As Ireland's second city-region, with a population of just over half a million, Cork has a strong pro-business environment and an excellent track record in attracting investment (over 150 overseas companies employ in excess of 33,000 people in the region).

The IFS sector in Cork has grown over the past ten years, and there is now a significant cluster of companies in the region that represent a broad spectrum of financial services disciplines including: back office processing; fund administration; transfer agency; middle office settlements; distribution and asset servicing; trustee/depository; risk & compliance; financial reporting & audit; asset management operations.

READ MORE +

Construction of Navigation Square development due to commence Summer 2017

Growing Cork's Capacity

Cork has seen a number of announcements recently in relation to property developments and new office spaces, with over 1 million sq. ft. of office spaces due to come onstream in the next 18 months.

The skyline is changing rapidly, as new developments continue to modernise and boost our offering of Grade A, next-generation retail and office space. The rental costs of these properties are highly competitive, with rents in the city up to 50% cheaper than many other European city locations.


READ MORE +
| | | |
| --- | --- | --- |
| | | |
The Fastest Way to Send Data Across the Atlantic

One of Cork's biggest advantages is that the region offers the lowest broadband latency between the EU and the USA, thanks to a 100 Gbit/s fibre network that links the US to the UK via Cork. This connection significantly enhances Cork's proposition as a location for data-intensive businesses, particularly in the tech and financial services sectors.

The 4,600km low latency cable provides the international connectivity that is needed to support the big data and cloud applications that are driving the transformation of telecommunications globally, and the current 60 milliseconds round trip delay from Cork to New York, allows Cork-based businesses to operate more efficiently and competitively.

READ MORE +
Copyright © 2016 corkchamber.ie. All Right Reserved. Unsubscribe from this email.