The Everyman, in association with AIB, would like to invite you to the launch of
The Everyman Corporate Membership scheme
at AIB, 66 South Mall on Thursday June 1st at 6pm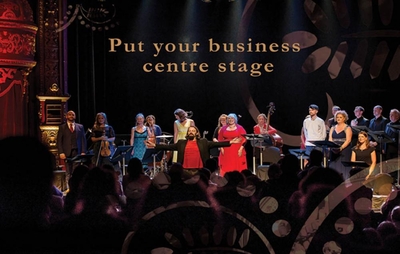 An exclusive chance to see a very special performance by soprano Cara O'Sullivan and pianist John O'Brien and hear about how you can put your business centre stage with the Everyman.
RSVP by email before 25th May

All RSVP's will be placed in a draw to win 2 tickets to Futureproof or 2 tickets to Dancing at Lughnasa at The Everyman. Refreshments will be served on the evening.

PUT YOUR BUSINESS CENTRE STAGE
CORPORATE MEMBERS
From SME's to Multinationals an Everyman corporate member package offers a year of inspirational theatre, and a host of exclusive benefits; ticket allocation, hospitality, brand visibility, employee and client engagement. Membership of the Everyman will offer your company the opportunity to be involved with Cork's premier theatre and vital creative hub.
SPONSOR A PRODUCTION
Sponsoring a production or season is a fantastic opportunity to create unique visibility for your brand. We love to work creatively, together we can build a bespoke package to suit your company's objectives. From page to stage your company can be part of the creative journey of a production, engage clients, stakeholders and staff with hospitality and great theatre. Partner with us and place your brand right at the centre of the arts in a special heritage venue in the city centre.
Over 100,000 people experience live theatre in our beautiful venue every year and with over 350 performances, this is a fantastic way to create unique visibility for your company.




© Copyright Cork Chamber of Commerce 2017. All rights reserved | Disclaimer | Privacy